Tenax Polypropylene Roof & Rib Controls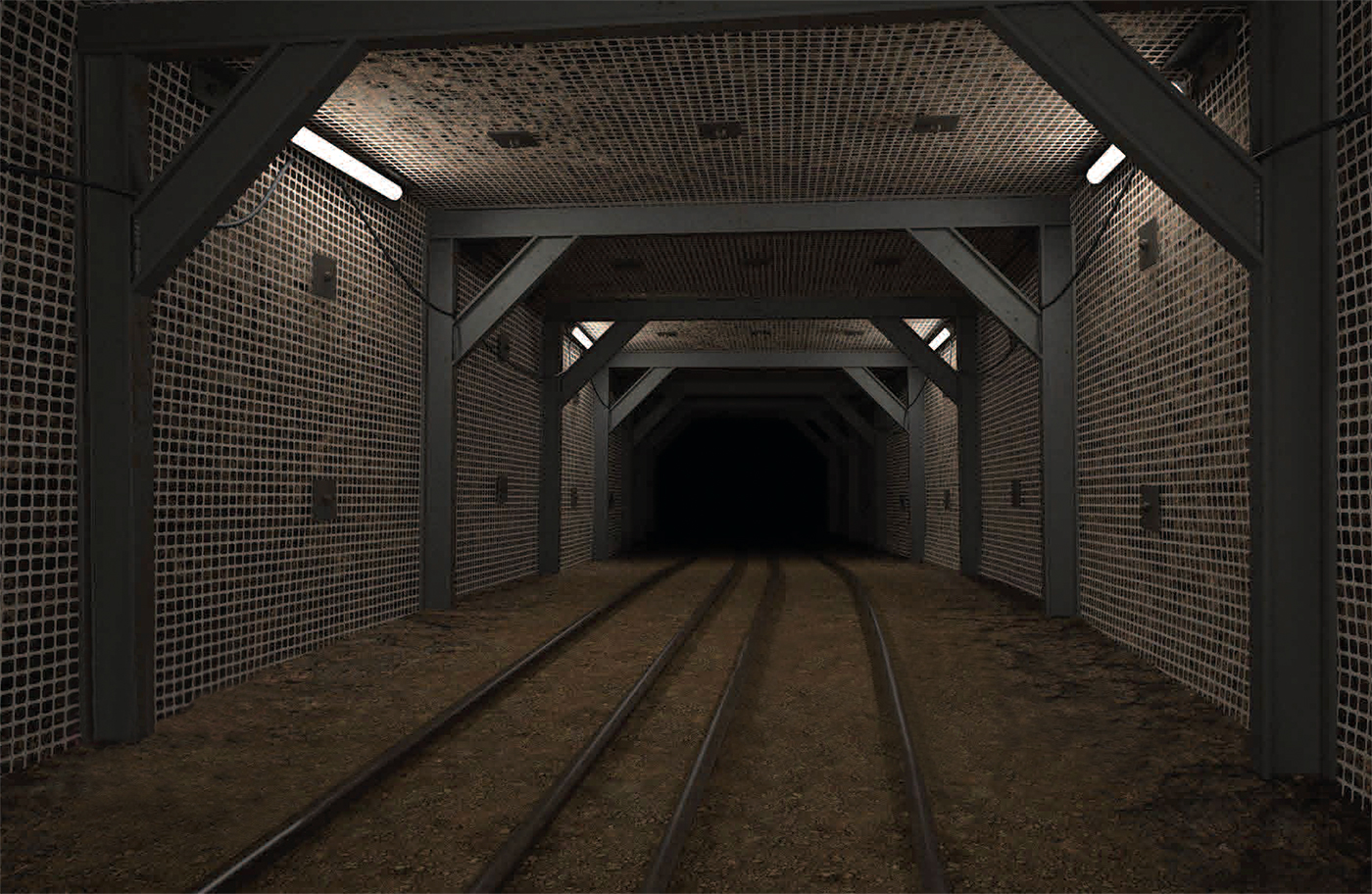 Tenax Polypropylene Roof & Rib Controls are integrally formed biaxial geogrids composed of a flame retardant polypropylene, which is lightweight, strong, and durable. Our Mining Grids are designed to outperform conventional metal reinforcement systems, while reducing overall project costs.
Mining Grids are manufactured in two strengths designed to fit your project requirements:
TENAX MG 270
ULTIMATET ENSILEM D 1,500 LB/FT
ULTIMATET ENSILEX MD 1,500 LB/FT
TENAX MG 370
ULTIMATE TENSILE MD 1,715 LB/FT
ULTIMATE TENSILE XMD 1,575 LB/FT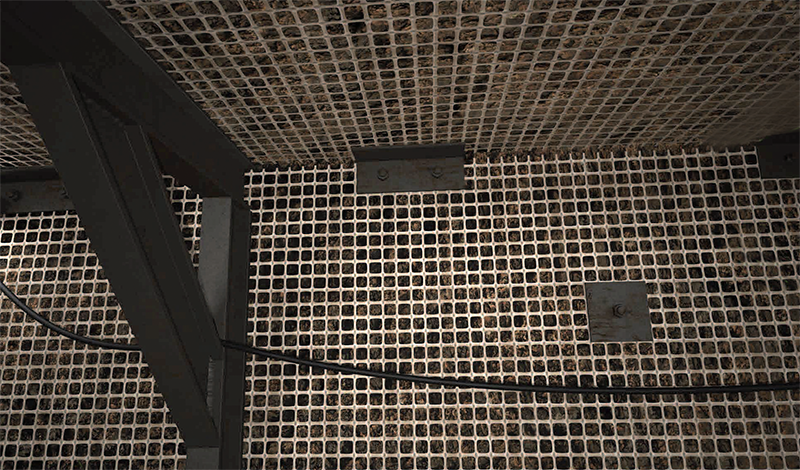 VARIOUS ROLL WIDTHS TO ACCOMMODATE SPECIFIC APPLICATION NEEDS
REDUCED INSTALLATION AND HANDLING TIME COMPARED TO METAL REINFORCEMENT (UP TO 50%)
TENAX MINING GRIDS MEET MSHA CFR 30, PART 7 CRITERIA
FRAS RATING MEETS ALL REQUIREMENTS OF THE MINE SAFETY AND HEALTH ADMINISTRATION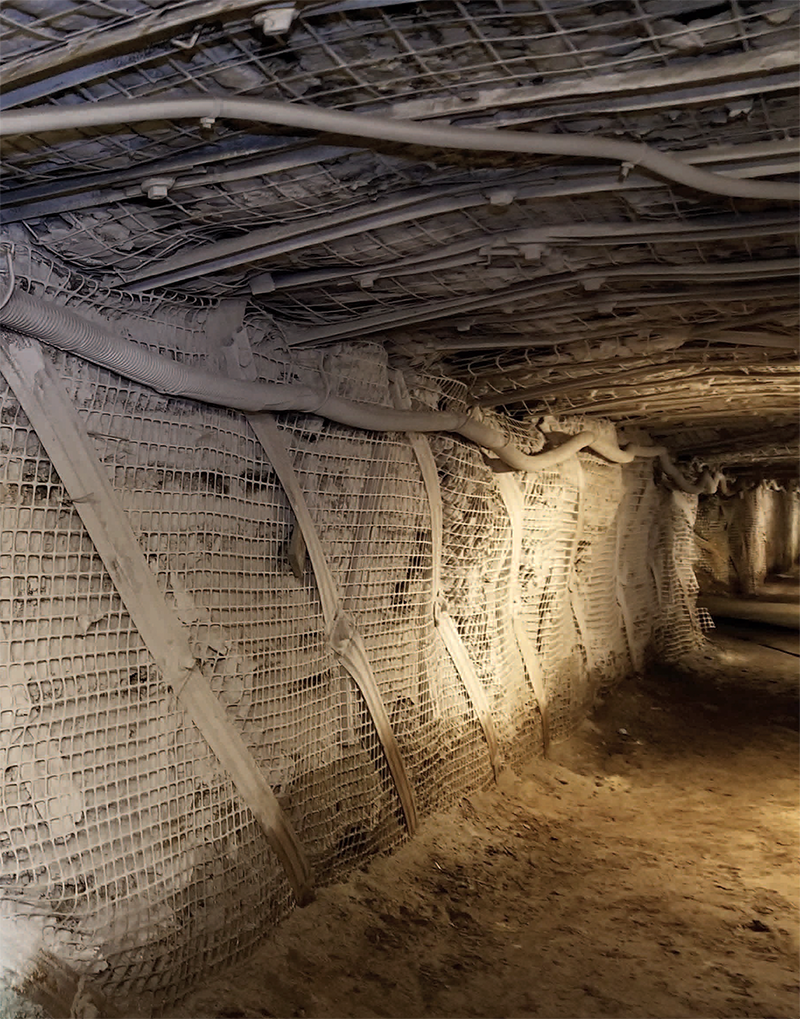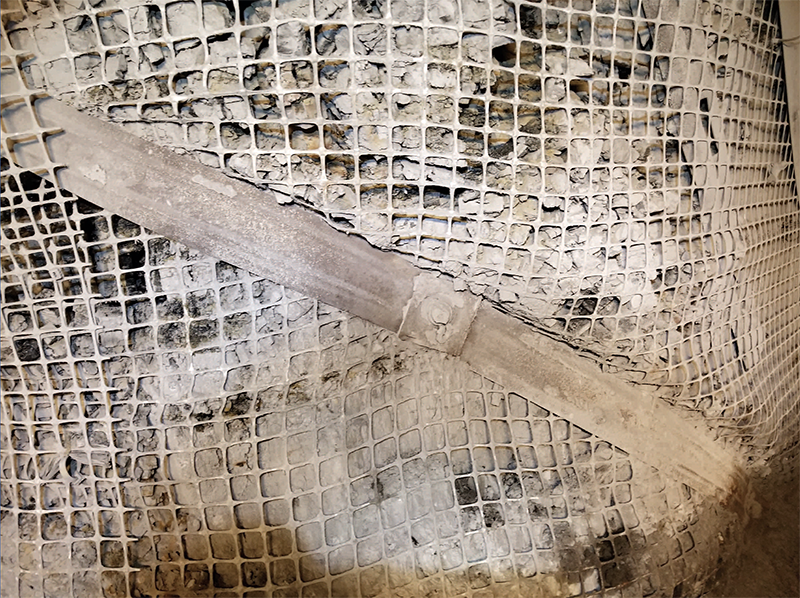 White in Color = High Visibility
Flame Retardent
Lightweight
Non-Conductive
Corrosion Resistent
Tenax Polypropylene Roof & Rib Controls are lightweight and easy to handle. Our Mining Grids are quick to install reducing overall project costs as well as potential injuries from handling. Mining Grids are strength proven to outperform metal alternatives and can cut installation time over welded wire mesh by up to 50%. Tenax Mining Grids are corrosion resistant and non-conductive, which ensures a long service life.
MINING GRIDS ARE IDEAL FOR:
UNDERGROUND MINES
TUNNELS
SOFT BOTTOM REINFORCEMENT
REDUCES:
POTENTIAL INJURIES FROM HANDLING
INSTALLATION TIME
PROJECT COSTS