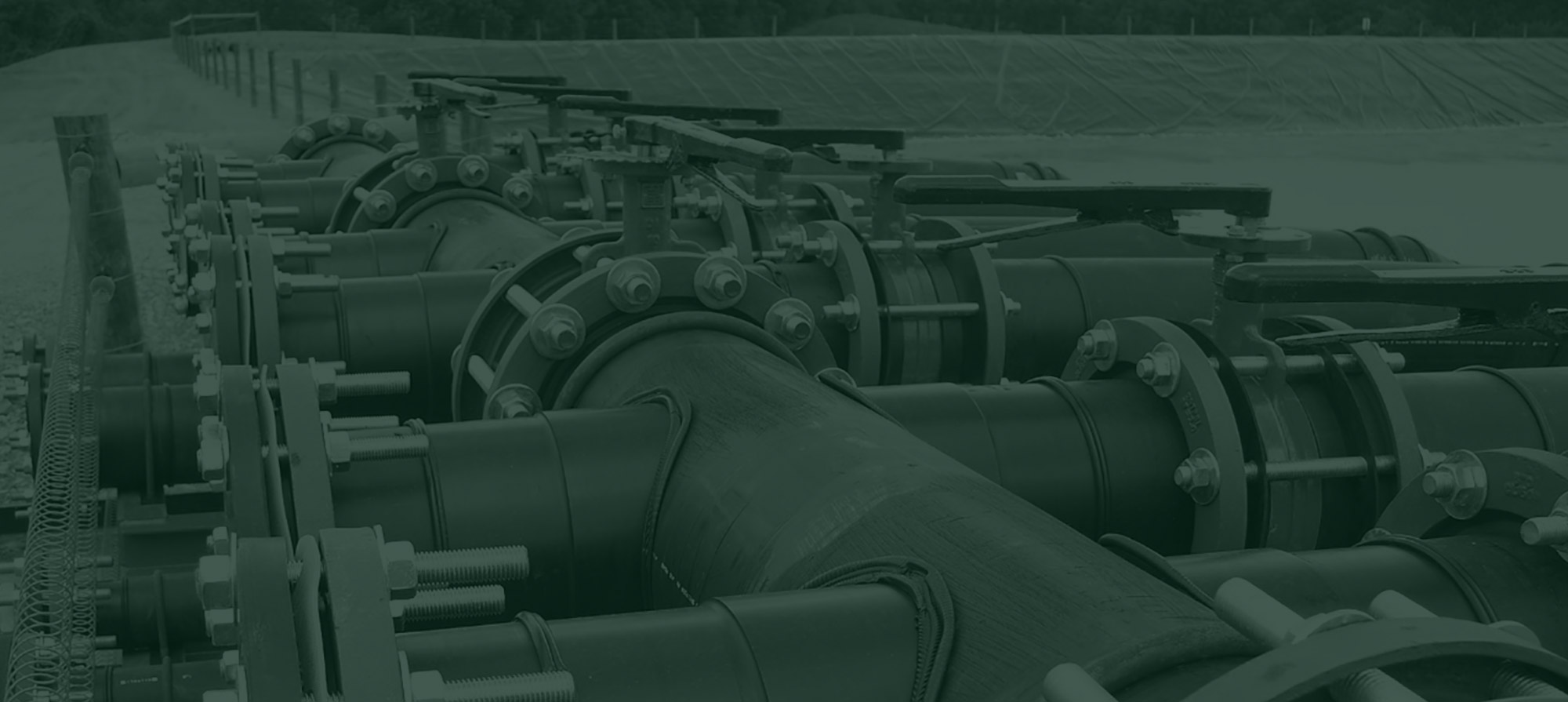 Location – Western PA
OIL & GAS INDUSTRY
PROJECT
To create water infrastructure
from river to site.
110,000 feet of 24″ and 18″ DR 7, 9, 11 HDPE Pipe
Installation of main trunk line and branches to specific wells completed (A)
Top of each hill – installed an Air Relief Vault (B)
Rented McElroy Fusion Equipment
Trained Fusion Technicians
HDPE CAPABILITIES
Pipe: Engineered to withstand burial in aggressive soil or exposed to the elements. We stock an extensive inventory of pipe and fittings.
Fittings: Fabricated Elbows and Reducers. Reinforced to keep full pressure rating. (C)
Fabrication: In various diameter HDPE Pipe and Sheet.
Fabricate: vaults, transfer manifolds and reinforced fittings.
Fusion Equipment and Training: We are an authorized sales/rental and service center for McElroy equipment. We offer certified McElroy Training.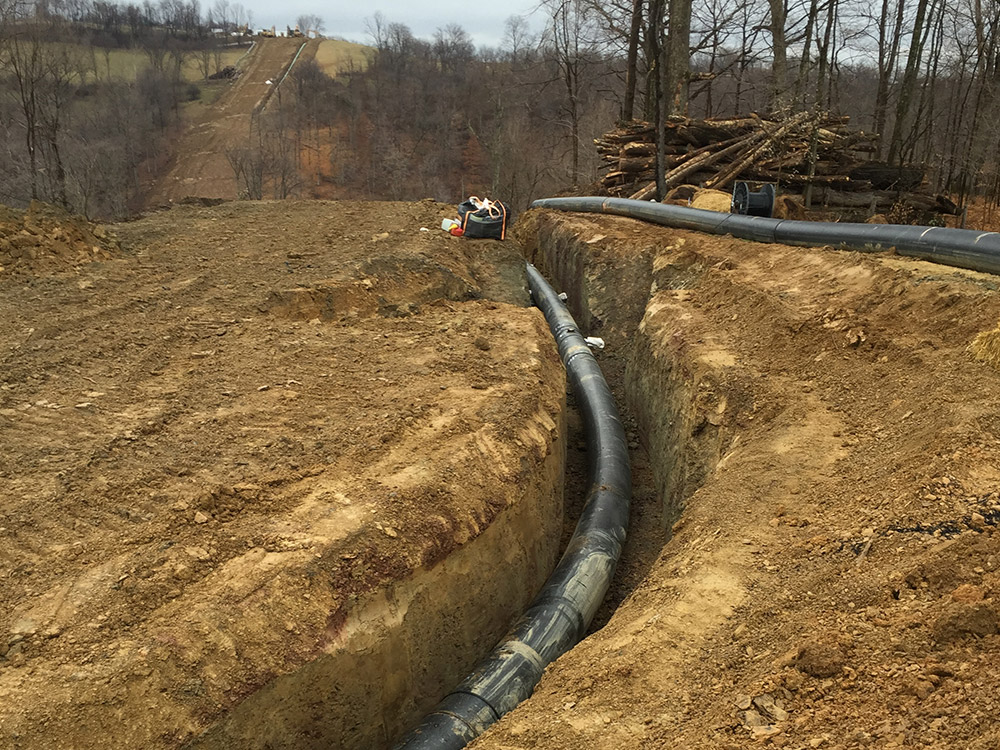 A.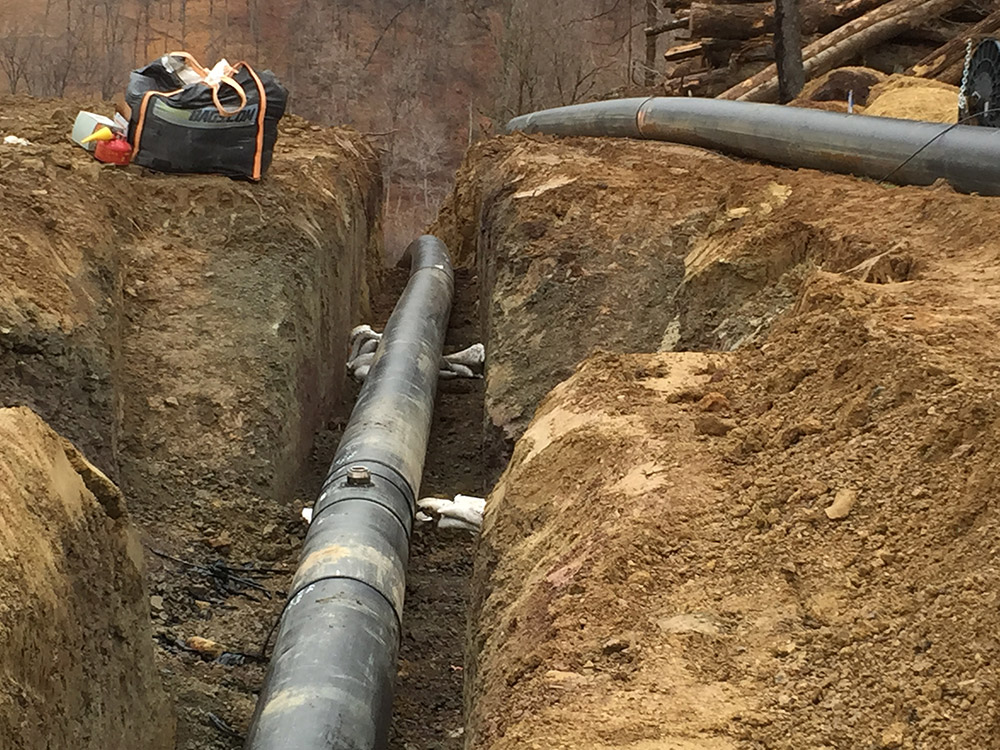 A.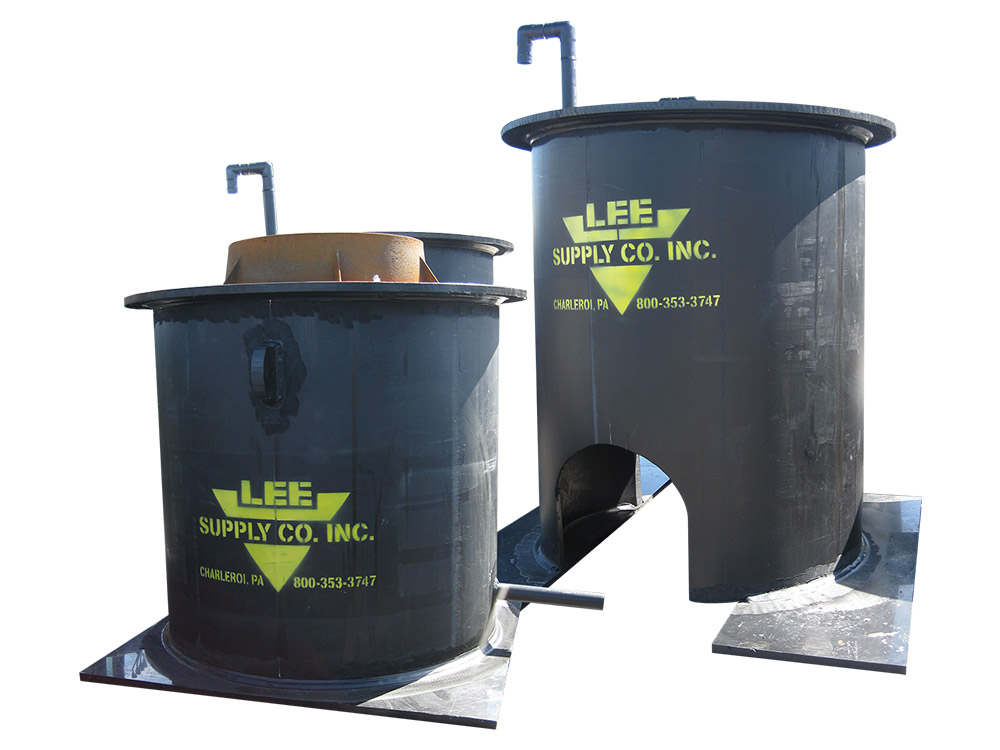 B.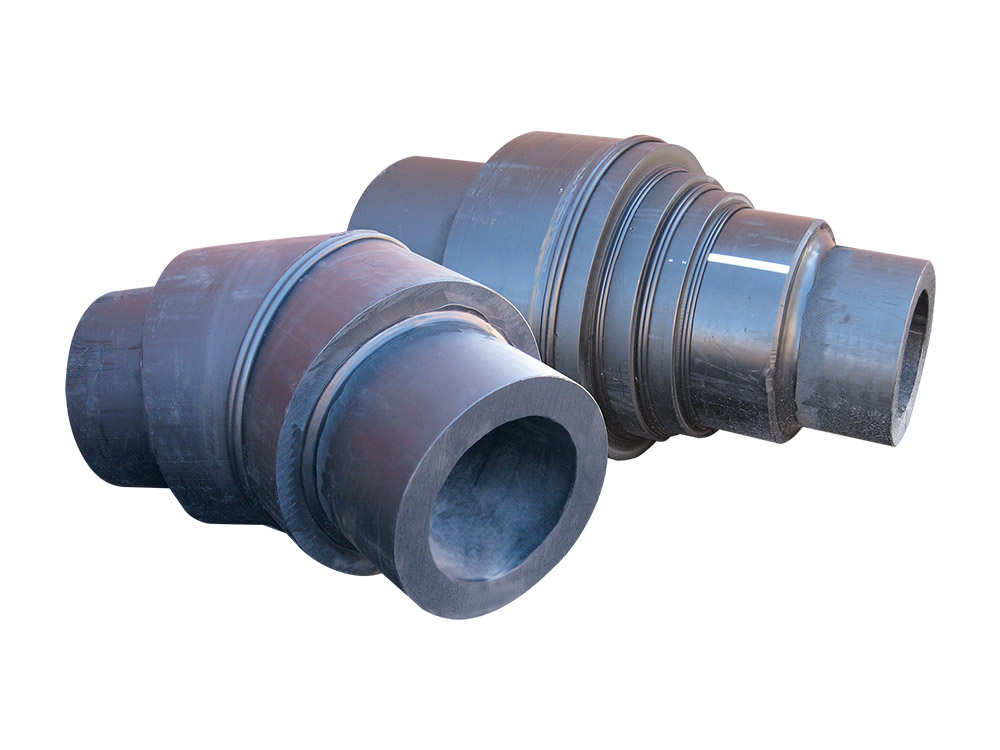 C.
Left: Reinforced elbow
Right: Reinforced reducer