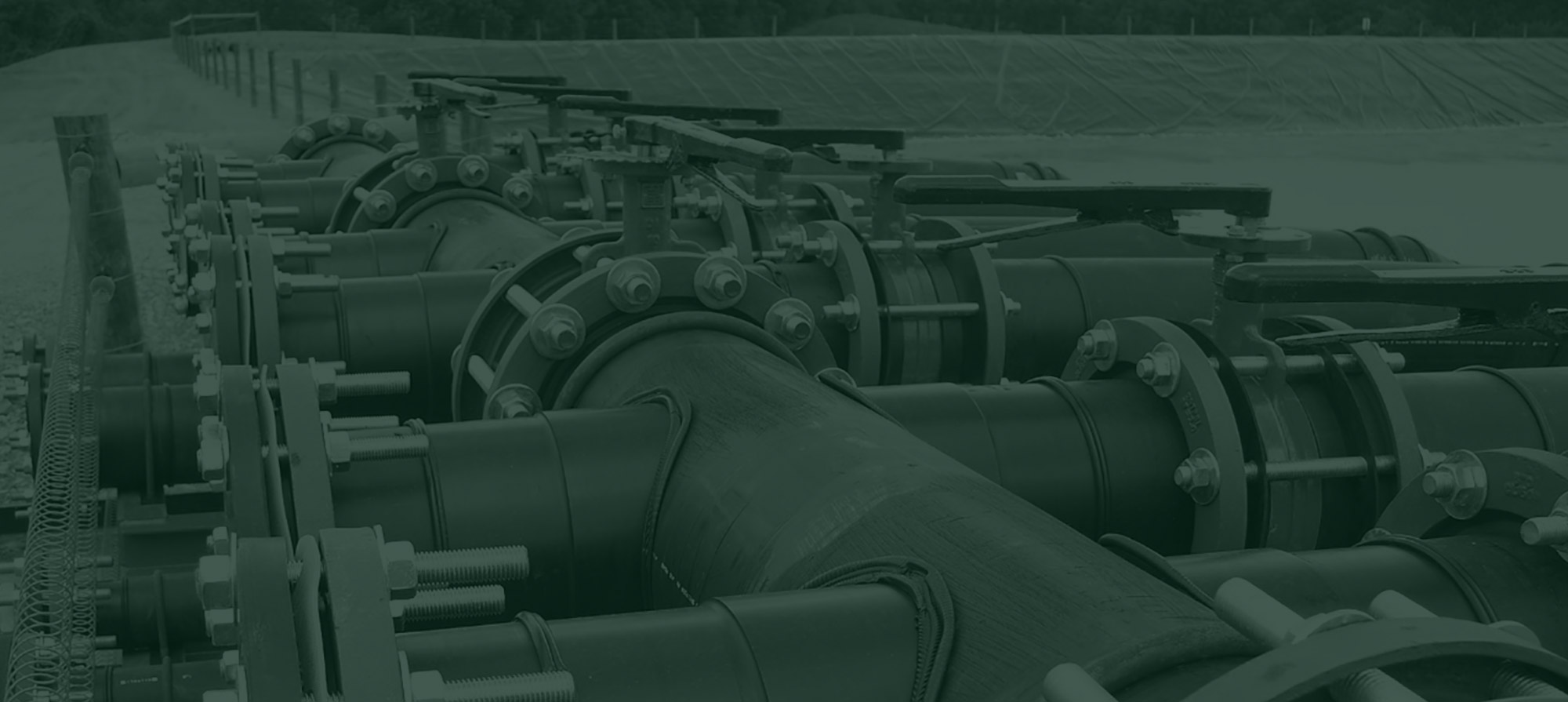 LOCATION Aiken County, SC
PROBLEM
Lee Supply's contractor customer is responsible for the quality of the gas that the end user receives. The gas had too much condensation present.
SOLUTION
To field fabricate a sump, to act as a low point drain, which causes more of the condensate to drop out of the gas.
This was accomplished by the butt fusion of (2) 12″ Tees, (1) 12″ End Cap, (1) 12" Blind Flange, & 20′ of 12″ Pipe.
The sump was tied into the line with 12″ Electro-Fusion Couplings.
The contractor installed a pneumatic pump to keep the condensate pumped down.
IMPACT TO CUSTOMER
Customer's clients' gas quantity and quality were enhanced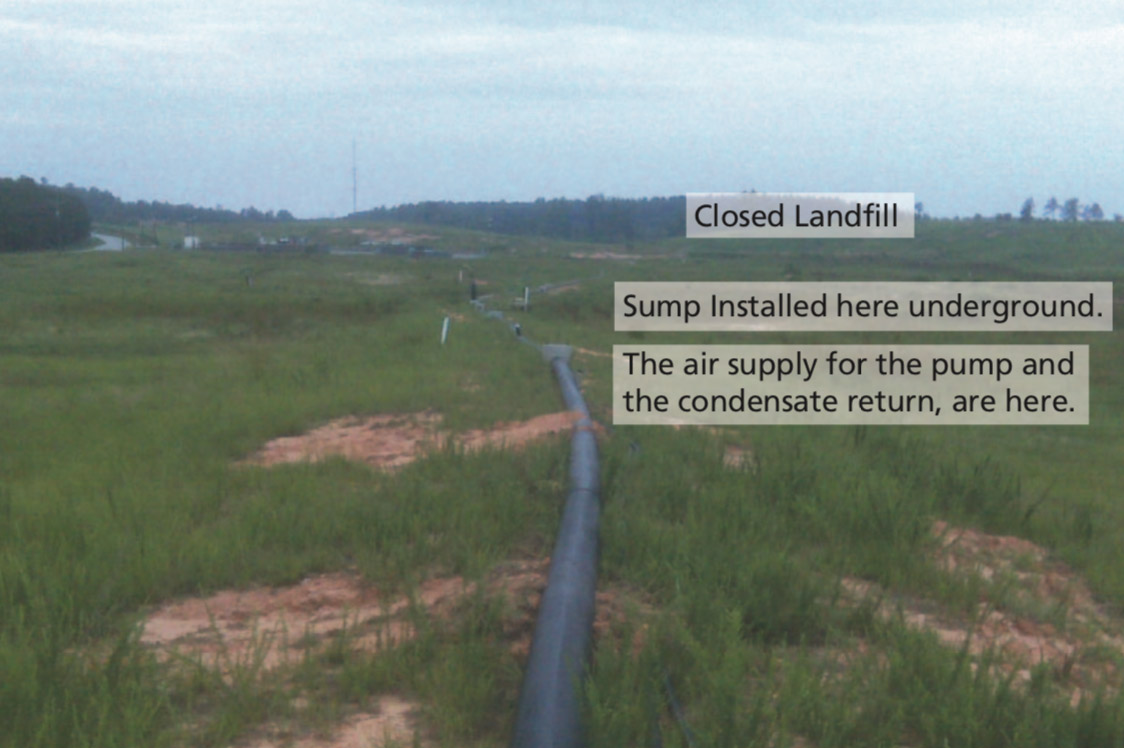 This is an existing pipeline in which a closed landfill is providing methane gas in lieu of natural gas to a neighboring industry.