Slip Lining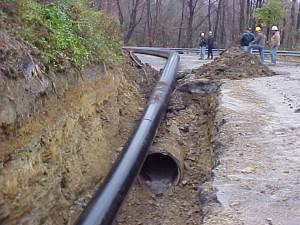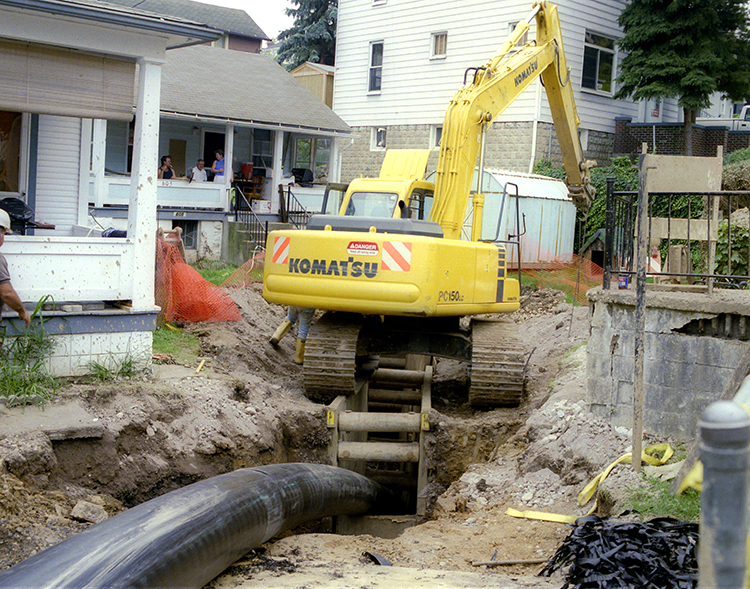 Location: Western PA
Problem
A local water company had experienced numerous breaks/leakage in a reinforced concrete water line.
Solution
HDPE pipe's coefficient of friction and compensated flow allowed for the downsizing necessary to "slip-line" with a smaller diameter pipe.
One continuous 2000 FT + length of HDPE pipe
– on-site "butt-fused" joints
– flexibility of HDPE pipe
Impact to Customer
Pulled into the host pipe – even through the sweeps of the original installation
No infiltration/exfiltration in the system
Click below to download a printable PDF containing more details regarding this project.