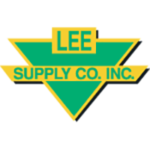 Website Lee Supply Company, Inc.
Family-Owned leader in the Mining, Industrial, Municipal, and Environmental Industries since 1954
Lee Supply Company, Inc. is currently seeking applicants for Fusion Technicians in their Charleroi, PA  location.  Successful candidates will be trained and responsible for Heat Fusion, Electro Fusion and Extrusion Welding in all aspects and parameters of Polyethylene piping per job specific design and specifications.  The position will require in house shop work with some field work.  Lee Supply Company offers an experienced based hourly pay rate.  Additionally, Lee Supply Company offers a comprehensive benefits program including a profit-sharing 401K plan with Company matching contributions as well as a generous paid time off package.  Pick up an application from our office or complete the online application.
Requirements
High School Diploma, G.E.D. or equivalent.
Willing to travel when necessary for field projects.
Willingness to work overtime when required.
Execute the fusion of various pipe lengths and diameters.
Capable of lifting up to 50 lbs.
Forklift operations.
Walking and standing for long periods of time.
Valid driver's license.